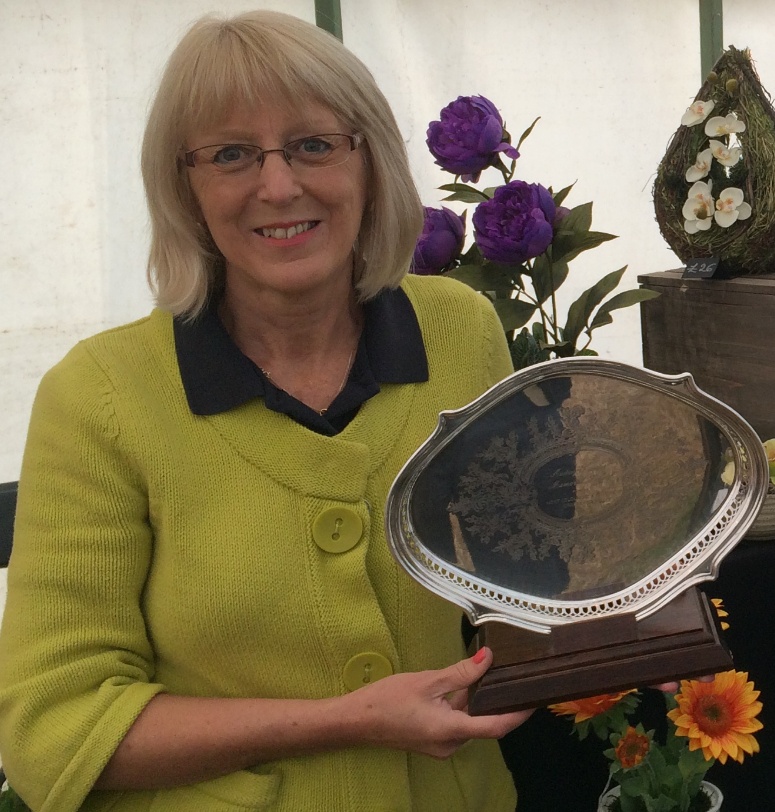 Flowers are accredited by the British Florist Association (BFA)

At one of the biggest events in Europe, The Great Dorset Steam Fair, as seen on BBC One's Countryfile by 6.7 million viewers, I was chosen from amongst hundreds of stalls exhibiting in the Rural Craft Marquee as the winner of The Audrey Lander Memorial Silver Salver (20th year) for my artificial flower displays.
That moment is one I will always treasure.
So... have you ever thought about introducing a new and eye-catching decorative element into your home or business using artificial flowers?
Whether you're looking for just a beautiful vase of single stems or a bespoke design, like works of art, they are a sound investment. Nowadays, the quality of artificial flowers is so good they look just like the real thing - and better still, last forever.

It's so easy to bring a touch of the outdoors inside all year round, with a stunning artificial flower arrangement. And there's an added bonus too. With no fear of pollen, they are the perfect solution for millions of hay fever and allergy sufferers.
Unlike fresh flowers, artificial flowers don't need topping up with water, spraying or dead-heading. What could be better if you're not good with flowers or going away on holiday?
They are perfect for hospital visits as fresh flowers are no longer allowed. They also save our wonderful nursing staff valuable time and are a beautiful lasting gift for the recipient.
Ideal for every room in the house, reception desks, spas, health farms, hotels, restaurants, residential and care homes, ladies nights, black-tie functions and more, artificial flowers are the solution. Particularly for cold, dark or draughty areas where real flowers just couldn't survive.
And of course, not forgetting loved ones who have departed, they are perfect as sympathy flowers and tributes for graves.
Whether your taste is modern, contemporary or traditional, every arrangement is designed and individually hand-crafted by me. All sizes and shapes are available, so there will always be something I can create for you, your home or your business. Contact me
here.